Ultimate Okanagan Tour - 
The Joie de Vivre Tour

.
The Ultimate Okanagan day trip featuring each of Kelowna's top tour experiences!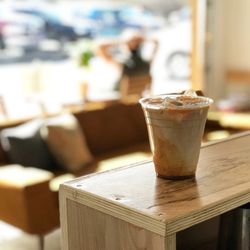 The Ultimate Okanagan Tour begins with a trip to a local artisan bakery where you can purchase your favorite morning beverage and baked goods. We select the best possible experience from local artisans and coffee roasters that have a passion for the craft and art that is coffee roasting. While many people tend to view roast profiles along the dimensions of "light" and "dark," they believe that there is much more to it: knowing what happens to coffee when heat is applied, using their own senses, and carefully controlling each aspect of the roasting process.
Myra Canyon Trestles Expedition
The Ultimate Okanagan Tour continues as you're whisked away to experience breathtaking views of Myra Canyon and Okanagan Lake while walking along the gentle grade of the historic Kettle Valley Railroad. Featuring trestles up to 180 feet (55m) tall and 722 feet (220m) long. An absolute engineering marvel to be experienced first-hand! A comfortable pace allows you to enjoy 11 trestles and two tunnels on a two-hour, round-trip trek back in time.
Picnic, East Kelowna Wineries, and Local Farms
After feasting your eyes on the Myra Canyon, feast your taste buds at a collection of intriguing and unconventional wineries. Enjoy a glass of wine with your delicious picnic lunch (Included) while overlooking a vineyard, our valley, and Okanagan Lake. Depending on the day, we may also visit charming local farms including a Heritage or Honey Farm, Fruit Orchard, Lavender Farm, Fruit Stand or Father Pandosy Mission c1859.
Captain's Members Only Dinner and Sunset Cruise
Then, as our Captain's special guest, relax and enjoy a lakeside, members-only, upscale-casual dining experience. While dining, revel in stunning panoramic views of our lake, marina, and mountains. To finish your exceptional day in this incredible valley, we'll admire the fabulous Okanagan Lake on a sunset cruise aboard a luxurious Harris® pontoon boat. Your friendly Captain will showcase local history while exploring the Kelowna waterfront and exclusive views of dozens of celebrity lakeshore residences.
Boat tours operate with a minimum of 4 guests and a maximum of 10. Please contact us for current availability and tour options. Dinner at guests' expense ($16-$29)
50% Deposit required to book. Full amount due upon confirmation of availability.
Searching Availability...
***Please call or email to discuss custom options.