Okanagan Wine Tours from Vernon
Fun Choices! Half-Day, Full-Day, or Multi-Day.
Fulfilling your touring desires, Cheers! is delighted to offer you a choice of relaxing, leisurely half-day, full-day, multi-day or customized top-tier wine journeys. Fully customized tours can include blending wine tours with other top Okanagan attractions such as Myra Canyon and high-octane boating or relaxing cruises on Lake Okanagan.
All-Inclusive Pricing!
Avowing "Customer Enthusiasm Is Our Obsession", Cheers! is pleased to feature All-Inclusive Pricing to prevent any awkwardness and safeguard the dignity of our guests – even the taxes and gratuities are included!
All tour prices are per person, in Canadian Dollars, and include the tax, tasting fees, tour fees, a charcuterie picnic, guide gratuities and pick-up/drop-off. Exclusions apply where indicated.
Absolutely Exceeded My Expectations! "I was blown away with how easy and fun Reign and Allen made it"
Eric O'Sullivan – GM at Sherwood Park Chevrolet & Sherwood Buick GMC
With over 270 wineries to choose from, it's no surprise that first-time visitors to the Okanagan are often overwhelmed by the number of wineries to visit. Always eager to help out a fellow wine lover, we've lined up a few favorite experiences to showcase the Okanagan's diverse terroir and to educate the public about wine and wine tasting in an unpretentious environment.
If you are looking for an amazing staff outing experience, I would look no further! Reign and Allen put together an amazing package for our staff event and everyone was very impressed. The service was second to none and we highly recommend the Cheers team. – Jamie Kaban, GM Kelowna Toyota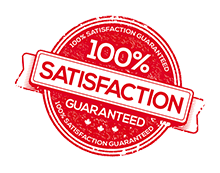 Extremely accommodating – amazing experience with a very knowledgeable host! So much fun wine tasting and having a good time with our tour guide. Reign is the best! Cheers! – Roxy C.
Absolutely awesome experience. Highly recommend Cheer Okanagan Tours. Reign was very friendly and knowledgeable. Definitely exceeded my expectations. – Kristofer W.
The Joie de Vivre Tour from
$625/person
Myra Canyon Walking Tour • Picnic • Top-Tier Wine Tour • Private Yacht Club Dining • Lake Tour
Departure: 7:00 am Duration: 15 Hours
The Ultimate Okanagan daytrip featuring each of Kelowna's top tour experiences!
The tour begins with a trip to a local artisan bakery where you can purchase your favourite morning beverage and baked goods.
Myra Canyon Trestles Expedition
Experience breathtaking views of Myra Canyon and Okanagan Lake while walking along the gentle grade of the historic Kettle Valley Railroad. Featuring trestles up to 180 feet (55m) tall and 722 feet (220m) long. An absolute engineering marvel to be experienced first-hand! A comfortable pace allows you to enjoy 11 trestles and two tunnels on a two-hour, round-trip trek back in time.
Picnic, East Kelowna Wineries and Local Farms
After feasting your eyes on the Myra Canyon, feast your taste buds at a collection of intriguing and unconventional wineries. Enjoy a glass of wine with your delicious picnic lunch while overlooking a vineyard, our valley, and Okanagan Lake. Depending on the day, we may also visit charming local farms including a Heritage or Honey Farm, Fruit Orchard, Lavender Farm, Fruit Stand or Father Pandosy Mission c1859.
Captain's Club Sunset Cruise
As our Captain's special guest, relax and enjoy a lakeside, members-only, upscale-casual dining experience. While dining, revel in stunning panoramic views of our lake, marina and mountains. To finish your exceptional day in this incredible valley, we'll admire the fabulous Okanagan Lake on a sunset cruise aboard a luxurious Harris® pontoon boat. Your friendly Captain will showcase local history while exploring the Kelowna waterfront and exclusive views of dozens of celebrity lakeshore residences.
Boat tours operate with a minimum of 2 guests and a maximum of 10. Please contact us for current availability and tour options. 1 entree included per guest.  Alcohol at guest's expense.
Click on LEARN MORE below for booking options and more information.




An awesome and amazing day… well over and above expectations! Loved the flexibility, promptness, fun, interest, and professionalism. We were surprised with an exotic picnic lunch! – Al T.
Corporate Tours  •  Private Tours  •  Custom Tours
Looking for a unique experience to do with friends, your employees, or customers? Mix and match to make something all your own. Private tours can be based on your own interests and wine preferences while corporate options can combine tours with other team buildings activities.