CAL ANDERSON – Tour Guide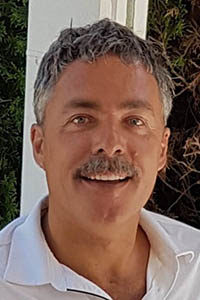 Cal has lived in the Okanagan for the past forty-five years and enjoys an extensive knowledge of the valley and all that it has to offer. Recently retired from his accounting career he is excited by the opportunity to share his wide-ranging familiarity of the Okanagan with Cheers' guests. Avid travelers, he and his wife have experienced numerous tours giving him firsthand knowledge of what makes a tour interesting, fun, informative, and unforgettable. If you're looking for things to do, Cal has lots of suggestions for restaurants, wineries, golfing, skiing, boating and sightseeing, plus he knows a lot of the local favourites for a broad range of interesting activities.
"Terrific People, Fantastic Wines, Great Memories! We had an excellent tour guide. Cal was truly only concerned that we had an excellent experience and enjoyed ourselves. He was knowledgeable and shared some great stories. Thank you Cheers and Cal for such great service and making this tour so memorable." – Robert and Linda, San Francisco, CA
MICHAEL AUGUSTINE – Tour Guide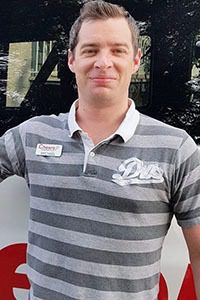 Born and raised in British Columbia, Michael was a professional bartender for many years in Vancouver and is a natural entertainer! Michael's interests include film, videography, fiction, and playwriting, fitness and gaming. He loves the beautiful Okanagan Valley and thoroughly enjoys playing host for people from all over the world. Exemplary reviews confirm Michael's flair at being the consummate host and entertainer. On a "mommy's day out" tour, the ladies exclaimed, "…the wineries were a bonus!!!!" Michael artfully blends his charismatic storyteller side with empathy and is just as good a listener as a communicator. Yes, you can take Michael home with you.
"Excellent experience and value for the price! Our tour guide Michael was superb and really made it clear that he cared about us as people and also made it his personal mission that we had a great time." – Mike A.
CHELSSIE BAKER – Sales Manager and Brand Ambassador Extraordinaire
Born and raised in Kelowna, Chelssie studied art and business in Indonesia, and went on to work in television as a presenter and musician. With her substantial business acumen and limitless entrepreneurial drive, she then successfully managed her own tour and travel business in Bali while continuing to serve as a fitness trainer. Through her success Chelssie enjoyed numerous opportunities to give back to the community through fundraising events, often with her daughter by her side every step of the way. On one such event they proudly raised money for an orphanage that needed a new building and sustainable food programs. Now happily back to her roots in the Okanagan, Chelssie joined the Cheers team and is active in the community sharing her strengths including networking, support and expressing her love of the Okanagan!
"Chelssie is heavily involved in the community – she's everywhere. I LOVE working with Chelssie and I believe we are lucky to have her in the Okanagan." Cheers! Ginny Scott – SilverStar Mountain Resort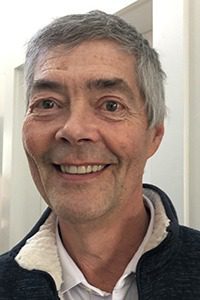 Don is a semi-retired entrepreneur whose passions in life are business, skiing and golf. Don structured and managed real estate projects throughout BC and Alberta. A professional skier, in his younger years, Don might be spotted on the slopes at Silver Star or on the Cross-Country trails at Sovereign Lake. "Only on the warm sunny days", he says. Don is a low handicap golfer with several tournament victories to his credit. He has enjoyed many years on the organizing committee for a charity golf tournament raising scholarship and bursary funds for Okanagan college students. His main claim to fame is a perfect lifelong driving record. Don strongly believes in Cheers' corporate vision and is proud to be a member of the team. Witty, charming, sociable, blessed with a rare balance of listener and storyteller, Don is a quintessential "people-person". If you happen to meet someone who is always smiling – it's Don : )
"Don was very courteous, friendly and professional. We felt safe, and best of all, no stress trying to find and clean off the car on our return. Great service all around and would do it again." Leslie
SHANE BENZ – Experience Co-Ordinator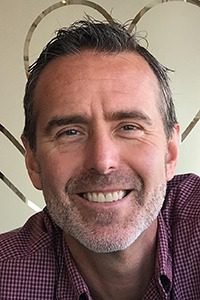 Travelling is Shane's passion; his journey began crossing the Canadian Rockies and discovering the sunny Okanagan in 1995. Since then Shane pursued a business education before venturing to the Cayman Islands as a scuba dive instructor. Hurricane winds then carried him away onto a luxury cruise ship in 2005. Shane's ship life lead to romancing and marrying his wife, Jenni. He has successfully managed international tour programs in over 90 countries for more than 12 years and delivers great travel advice too. Shane's love for outdoor activities and free diving our blue oceans brings life to his soul and attributes to the many many stories he enjoys sharing along the way. Shane brings a friendly and guest-centric approach to ensure your experiences in the Okanagan keep you coming back and enjoying our wonderful home.
"Shane exceeded our expectations…his only interest is that we enjoyed our Okanagan experiences. His passion and knowledge really helped us to decide what activities were best…Nothing was too much trouble. We'll be back. Highly recommend!" Belinda B. & Sandra H, Marshall, TX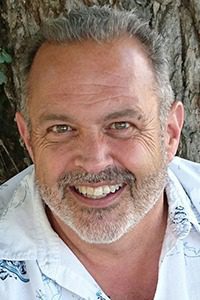 "I care." is Allen's "why". Authentic and a little nutty, achieving positive change and making a genuine difference in people's lives has always been exceptionally rewarding to him. As an international humanitarian, disadvantaged people's thanks in emerging nations always brought him to tears. Adopting twin Haitian orphans, training them up as global citizens and then observing them volunteer in orphanages themselves – more tears. Decades of helping children overseas blends with his newfound opportunities at home like Cops For Kids, Dreams Take Flight and other initiatives that help little hearts in the communities he serves. Allen is shamelessly obsessed with delivering extraordinary tour and transportation experiences. The opportunity to earn the privilege of each guest's trust, commerce, testimony, and a lifetime of referrals is intensely fulfilling.
"We LOVED our tour and the beautiful wineries we were taken to. We totally scored with our incredibly knowledgeable and hilarious guide Allen. He is a cornucopia of awesomeness!" – Scott & Wendy K.
LOU BURKE – Research and Development, Tour Guide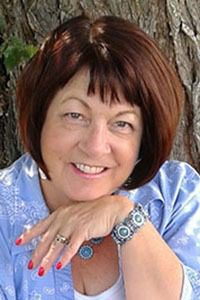 When you meet Lou you instantly feel you found your best friend. Every detail of your experience has been thought about and Lou makes it her mission for you to feel you are the most special person in her day. She finds ways to encourage you with her uplifting words. "By the time we reached our first winery, we felt so welcomed and comfortable, it was if we had known her for a lifetime." Lou is very authentic, genuine and sincere. She'll flaunt a too-large ring and ask you if you noticed it. Laughter follows and you have found her weakness.
"We had an amazing time with Cheers Okanagan Tours and our guide Lou!! She made every moment fun, informative and she is a wealth of knowledge. Included is a wonderful picnic lunch set up near the vineyards!!" – Sharon M.
REIGN BURKE – Research and Development, Tour Guide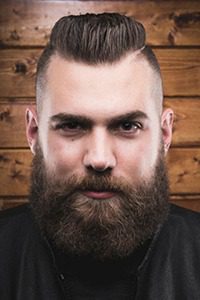 Getting a jump on a lifetime of adventure, Reign was born in an earthquake-ravaged, cockroach-infested "hospital" with intermittent electricity. Twice the size of indigenous newborns along with a radio announcer's voice, the nurses exclaimed, "It's a man!!!" Raised in Baguio City, Philippines, Barbados and western Canada, his love of adventure and travel never wanes. Self-employed and a philanthropist from 9 years of age, Reign has gathered a varied set of skills from retail sales to Commercial Diving (underwater construction). Reign enjoys fitness, shooting sports along with making personal and business connections while out and about in the community. Moreover, he greatly enjoys a good haircut and beard trim.
"I was blown away by our tour guide, Reign, who made learning about wine fun, interactive, and memorable. He went out of his way to make the entire tour exciting and engaging." – Rachel P.
KEVIN MARTIN – Operations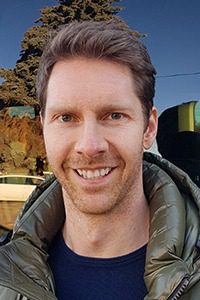 Kevin is originally from Winnipeg, Manitoba. After 35 years of adventures around Western Canada, he has settled in the Okanagan with his beautiful wife and two dogs. Sporting a diverse background in hospitality, Kevin brings a wealth of knowledge, leadership, and passion to Cheers! His light-hearted energy is contagious, and he is dedicated to amazing customer service; ensuring each guest enjoys an authentic Cheers! experience.
His love of travel has taken him on many journeys throughout Asia, Europe, and the United States, always hunting down places that expand his understanding of the world. He appreciates ethical, sustainable practices when it comes to food, and life, believing that a natural, organic approach often leads to the richest experiences.
EMPLOYMENT OPPORTUNITIES
As employee/partners our goals are…
1) To Become the Top – Rated Employer in the Okanagan
2) To Become the Best – Managed Company in the Okanagan
3) To Become the Most Recognized Tour and Transportation Brand in the Okanagan
Demonstrating unparalleled growth year-after-year, we're constantly evolving, introducing innovative experiences and services, creating fresh opportunities for employee/partners, scaling into new communities, generating economic development in the neighbourhoods we serve, growing our brand, all-the-while bringing our love, philanthropy, and community-mindedness.
We're frequently looking for motivated, exceptional, extraordinary, rare, remarkable, brilliant, phenomenal, personally engaging, customer service aficionados to join our team.
If you, or someone you know, is looking for that rare culture that surrounds you with other like-minded, imaginative, talented, driven, positive, dedicated, respectful, and self-motivated people that share a commitment to work/life balance, please contact us about current and upcoming opportunities.
"Great companies don't hire skilled people and motivate them, they hire motivated people and inspire them." Simon Sinek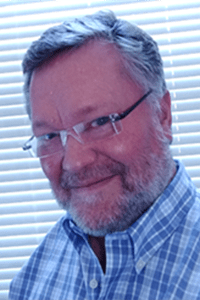 A truly multicultural Canadian, Peter is part Chinese, part Ukrainian, mostly Dutch… and did I mention that his wife is Polish? Starting life as a fighter pilot's son followed by a career in software development has seen Peter living in a dozen different places across Canada as well as in London, England. After raising three children while caring for disabled parents, all under one roof (with the loving support of his partner), Peter has been embracing Kelowna and the surrounding area full on. He feels that the Okanagan is the most beautiful place in which he's lived and that sharing it with others is everything but "work". Beautiful landscape, terrific food, wonderful wine, and interesting conversation will all be a part of a tour with Peter.
"Best Wine Tour Ever!!! This past weekend my girlfriends and I went on a wine tour and were so very lucky to have Peter as our tour guide. He was absolutely wonderful! Would 100% go back! Thank you so much!!!" – Jade C.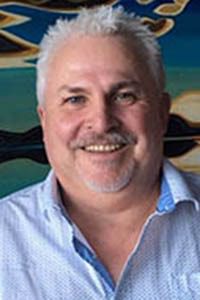 David is an energetic, outgoing, recent retiree after enjoying an amazing 38.5-year career in banking. He unquestionably enjoys making people happy, just ask his wonderful wife Laurie! David loves to cook, play golf and has been a home wine maker for over 30 years. A self-taught gourmet home chef, he recently acquired his W-Set Level 1 Award in Wines Certificate to better understand how to select and pair wine and food. He's been told over and over that he could pass as a "Doppelganger" for celebrity chef Guy Fieri. David looks forward to taking you on a tour that excites your taste buds and allows you to experience all that our award-winning Okanagan wineries have to offer.
"Fantastic Wine Tour Experience. Our guide David was wonderful, knowledgeable of the wines and the vineyards. We thoroughly enjoyed the choices of wineries and the sceneries along the way. The lunch picnic was set up so well and gave us a chance to enjoy pleasant conversations. We would recommend this tour to anyone." – Farida S.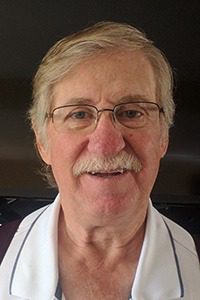 Raised on a large mixed farm near Rocanville, Saskatchewan, Dale is the proud father of 5, grandfather to 9, and husband of 32 years to his brilliant wife Carole. Authentic, never idle, naturally outfitted with a driven personality and a passion for continuous improvement, Dale has successfully run his own trucking company, hay brokerage, the family farm, succeeded in financial services, patented a wood pellet machine, built and patented a better pellet stove and more. Not ready to shift into neutral, he's shifted down a little. Today, Dale loves meeting people and hearing their story as he safely delivers them home to the ones they love, to the resort, or to the airport. Like all great storytellers, Dale believes to deliver exceptional service one must add something that cannot be bought or measured with money, and that is sincerity and integrity. Your ride with Dale might be the highlight of your trip – just sayin'
PETRA (pē-trŭh) HUBER – Tour Guide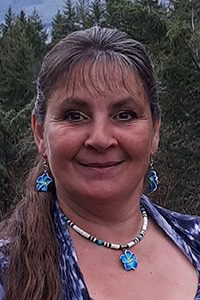 Fluent in German and English, Petra is a very fun, energetic, outgoing personality and loves to meet new people from all over the world. She enjoys the outdoors of BC all year around. Some of her favorite activities include: hiking, biking, kayaking, cross-country, skiing, golfing, horses and so much more. You'll have to ask her when you meet her. Living in Vernon for 30 years, she has extensive knowledge of the Okanagan and all it has to offer. For the last 10 years, Petra has been driving school bus and supervising children, as children are her passion along with the tourism industry. Petra very much loves connecting with people and learning about their adventures.
"I had Petra on the way to the airport, she was on time, professional, & very friendly! Couldn't ask for better service. Love this company & highly recommend them." Darlene K.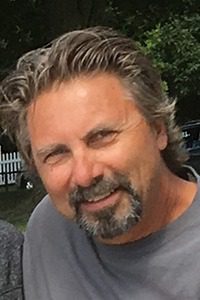 Gord is a self-employed safety trainer who recently relocated to the beautiful Okanagan Valley from Edmonton, Alberta with his bride of 35 years. In May of 2019 they sold their house, quit their jobs, and traveled across the United States. His biggest achievement is raising two beautiful daughters who have brought two fabulous "sons" into his life. Gord is a people-person. He's enthusiastic and passionate about providing the best customer service available – always going above and beyond! He's entertaining, caring, reliable and an all-around great guy. He can be heard before seen. He loves traveling and trading stories. One of his most humbling experiences was volunteering his time at Ronald McDonald House as a shuttle driver for six years.
"Gord was very courteous, friendly and professional. Our ride was scheduled for 3:20 AM, and he was there. Felt safe with Gord at the wheel. Best of all, no stress trying to find a parking spot at the airport or having to find and clean off the car on our return. Great service all around and would do it again." Leslie
CURTIS LITUN – Research and Development, Tour Guide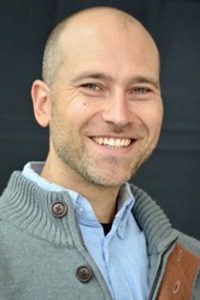 Curtis has practiced 'Living for the Moment' since his first trip. Having travelled to 6 of the 7 continents, lived in 3 countries, owned property in a foreign country, and currently owns a clothing brand produced overseas, the world has become his home. Combining his passions of 'booze & bikes', he has worked around the hospitality industry all over the globe, continually focused on creating memories for guests. Making the Okanagan home for the last 5 years, the culmination of worldly wisdom now is shared through each hosted experience. Creation and logistical design of tours is his focus right now, using his international background with various tour operators to provide a world class outing. In his spare time, you can either find him on a cycling adventure styling his clothing line or amongst the plethora of social spots around town, imbibing & learning about the next tasty sip.
CAPTAIN ROB LYSAK – Contractor and Captain of the "Serendipity"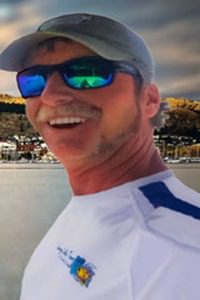 Captain Rob is a very experienced boat captain. Before returning home to supernatural British Columbia in 2016, he travelled the globe 'living the dream' settling in the British Virgin Islands for 13 years. Rob is also a certified Dive Master with some 2000 logged dives and over 1700 hours of sea time as Captain. Rob is widely known for his ability to show the discriminating traveller a memorable, safe adventure while maintaining the safety of his guests. Not only does he know how to show people a great time, but also knows his boats as he spent 5 years as a marine Parts Manager for a Caribbean Yacht company in Virgin Gorda, British Virgin Islands. Rob is a TRUE professional in his field. He ensures ALL his guests not only have an outstanding time, but learn something unique about this great area of the Okanagan.
"An absolutely perfect afternoon! We were on my bachelorette party with 7 girls and Captain Rob showed us some great places, inspired us with local history and amazing scenery. We had a blast tubing and the laughter and smiles were well worth it. Thank you for a wonderful afternoon!" – Rhonda L.
PAM MACKENZIE – Tour Guide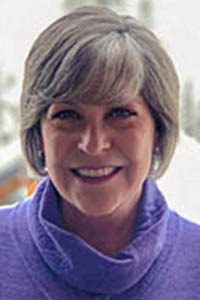 Since relocating to the beautiful Okanagan from the Greater Toronto Area, Pam found her niche and loves working with the Cheers team as a tour guide. She enjoys travelling, singing, aqua-fit, hiking, skiing and walking dogs. Whether it's a carpool karaoke song, a local hiking trail or a great ski spot, she makes great recommendations. Pam is a qualified guide who'll make your experience memorable while her infectious personality and smile will elevate your day. Her free spirit and openness will keep you relaxed and engaged as she reveals the Okanagan way of life while delivering exceptional, personal service.
"We had a great tour! Pam our guide made it a lot of fun. Great, unique out of the way places we would never have found on our own." – Marilyn P.
TEYJAH (Tāy-yä) MCAREN – Tour Guide
Fluent in English, French, and Spanish, Teyjah is a professional artist and storyteller extraordinaire. Give her a line or an event as she can weave that into a yarn or a song. Prior to working for Cheers, Teyjah enjoyed a fascinating and diverse career. Her repertoire includes government researcher on women's issues, sausage maker, DJ, journalist, employment counselor as well as a French Immersion Teacher. She enjoys backpacking in the wilderness, reading science books, photography, and is well known for her quick wit and terrific sense of humour! As a passionate, knowledgeable guide, Teyjah enjoys making learning about wine simple, interactive and fun. She divulges local anecdotes, exposes certain winery's "behind-the-scenes" wonders, and let's slip carefully chosen little surprises that cause her guests to feel welcome, lavished, and treated like royalty.
CAPTAIN MARK M. MCCANN – Yacht Contractor and Captain of "Yacht Life"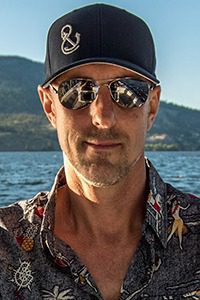 With the heart of an entrepreneur and the soul of a true adventurer, Captain Mark launched into sailing by way of competitive yacht racing as a young man in Ottawa, Ontario. He's raced on the open Ocean many times and most recently, circumnavigated Australia's Whitsunday Islands sailing a 50-foot catamaran! Upon arrival in Kelowna 20 years ago, his sailing career really took off, racing weekly, and on weekend Regattas. Captain Mark is the owner of Okanagan Yacht Tours, operating the largest and most luxurious yacht charters touring Lake Okanagan. His sailing skills, expertise on the water, and attention to safety are flawless. His gorgeous yacht, adventurous personality, and propensity for exceeding guests' expectations await you. You're certainly in good hands while onboard with Captain Mark.
"Captain Mark went above and beyond to ensure we had everything we needed. So much fun and one of the highlights of our weekend in Kelowna! His magnificent yacht is a must for any bachelorette party! Would definitely book again!" – Carly M.
BRUCE MCCARTNEY – Tour Guide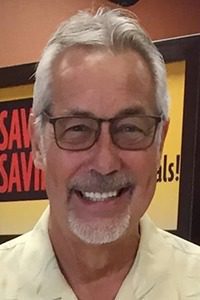 Bruce has spent his life in the Hospitality and Retail industries, having lived in Montréal, Vancouver, Seattle, plus eight years owning and operating a restaurant in the Cook Islands – South Pacific. He believes that experiences provide the greatest riches one can have, and great experiences can only come with great service. After visiting our valley many times since the late 1980's, Bruce settled in the Okanagan two years ago and absolutely loves it here! He's always had great interest in wines, and recently passed the Wine & Spirits Education Trust (WSET)2 'With Merit'. He looks forward to furthering his education while sharing his stories and knowledge.
CAPTAIN ANDREW MCNEIL – Contractor and Captain of "Breakaway"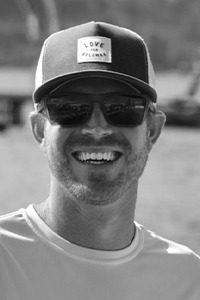 Captain Andrew is known for his award-winning personality, charisma and ability to conjure smiles from anyone, anytime. His love and passion for boating are deeply embedded in his soul and Andrew enjoys sharing his experiences with others while cruising on Okanagan Lake. On the water for over 30 years he is an accomplished sailor and power boater. Safety is absolutely paramount and always at the forefront of his mind, so you can rest easy knowing you're in good hands! Throughout his years, he has sailed and raced yachts on the Great Lakes, the Caribbean and in Bahamas. Whether you're looking to have a little fun in the sun, get out tubing, or just a leisurely cruise around the lake, The Captain has you covered. Come enjoy Okanagan Lake and let Captain Andrew take you for an adventure you'll never forget!
"My girlfriends and I came to Kelowna for a bachelorette weekend. Captain Andrew is such a great tour guide, boat driver, and so much fun! We toured Okanagan Lake, anchored and swam as well as Wake Skated! Exactly what we were looking for! Highly recommend!" – Daria L.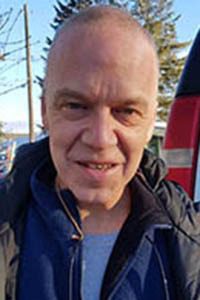 Very personable and gifted at connecting with people from all walks of life, Brian is a pleasant, natural guide. Originally from Kimberly, BC, Brian gave much of his working life as a Professional Engineer in challenging oil-drilling operations in the Arctic. Blessed with the ability to work in demanding environments and simultaneously be relatable, Brian returned to the Kootenays and gave 5 years as a High School Educational Assistant. Relocating to Vernon in 2016, he built a house and moved his aging parents here. Brian loves building stuff, timber frame, chainsaw milling, welding, etc. Plus he loves sports, especially mountain biking and skiing.
"We had a great experience with Cheers! Our driver Brian greeted us at the airport, helped with bags and got us on our way. We were lucky enough to have him again on our way back to the airport." – Michelle R.
PATRICIA NEELY – Tour Guide
Patricia brings a wealth of local and international knowledge to our team. After growing up in BC, she spent 26 years with the RCMP in Alberta, before returning to the Okanagan to retire. As well as policing, Patricia has worked in the travel industry, taking the opportunity to travel throughout the world. Most recently she has enjoyed teaching English overseas. She lives with her husband Randy and has two amazing adult children, her son is working in Vancouver, while her daughter is in Chicago finishing her medical degree. There is so much to see and do here, Patricia is thrilled to share her passion for this area with you.
"Massive thank you to Patricia for making our tour fantastic. Her knowledge of the area, wineries and the wine itself was excellent including teaching us novices how to taste wine properly. Lunch was perfect and the range of wineries we went to made the day!" – Ross & Fallon
RICARDO SCEBBA – Tour Guide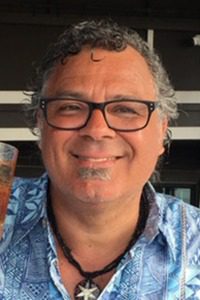 Raised by Italian parents, life at home always revolved around the dinner table. Naturally a career in the culinary arts was an easy decision for Ricardo. After years of working in the hospitality industry, his big break finally came in 2001 & Ricardo's Mediterranean Kitchen was born. For 16 years Ricardo's progressed into one of the top restaurants in the Okanagan valley with numerous awards including Best Chef and Best Restaurant as annual occurrences. Today, Ricardo caters to private events, weddings and Cheers' sought-after Long-Table Vineyard Dinners. Equally passionate as a Tour Guide, Ricardo is well-prepared, has a fabulous sense of humor, serves up lots of charisma, and loves to engage with the people he's guiding giving them one more person to remember their trip by.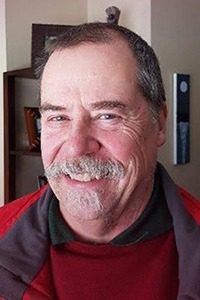 A 3rd generation Okanagan resident, Kim retired after 20 years as a forestry professional. He possesses extensive knowledge of Okanagan geology, geography, as well as the forest industry. Today Kim is an owner of the largest motorcycle rider training school in BC where he's the chief instructor. He's an ICBC licensed Driver Training Instructor and curriculum developer for ICBC, improving the rider training process in BC. Active in the community – Kim is an active transportation advocate with the Okanagan Valley Rail Trail, and a Board Director on the Ribbons of Green Trail Society. When not driving or riding, he likes to explore the unpaved roads and trails in the North Okanagan. He is a positive, active, energetic, enthusiastic leader and coach with extensive program development and customer service experience. Kim also keeps busy as a
triathlon coach, youth triathlon coach, runner, and triathlete.
CAPTAIN BERNE WATTERS – Contractor and Captain of his Harris® Sunliner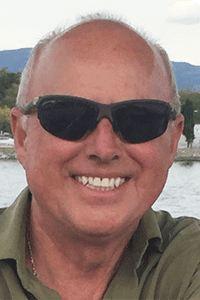 Originally from Chilliwack, BC, Captain Berne is a retired principal after 30 years in education. Totally embracing the Okanagan lifestyle, he enjoys being a ski instructor at Big White Ski Resort during the winter months along with being a wine tour guide and tour boat operator in the summer. Happily married to his sweetheart of 43 years, he has three grandchildren whom he is proud of. Captain Berne has been boating, sailing, and windsurfing for over four decades. From windsurfing the Columbia Gorge to skippering ocean-going racing yachts on Vancouver Island, to sailboats on Harrison Lake and Okanagan Lake, Berne is an experienced captain. Eventually he turned to power boating and enjoys the pleasure of touring Okanagan Lake with many satisfied clients.
"The sunset cruise on the pontoon boat with Captain Berne was absolutely delightful! Learning local history, taking in awe-inspiring views mixed with joy and laughter, (and a little wine 🙂 was the crowning glory to a magical day and making our bachelorette so fantastic! Thank you Captain Berne!" Cynthia B.
GAYLE ZIMMERMAN – Tour Guide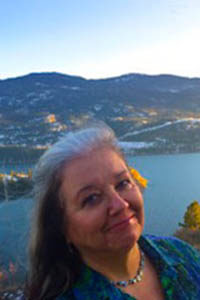 Once upon a time, a little girl travelled yearly from Saskatchewan to Vancouver to visit her Grandma. Absolutely captivated by the breath-taking beauty of Kalamalka Lake the little girl vowed, "One day, I'm going to live on that lake." After 40 years of dreaming, Gayle now joyously lives on Kalamalka Lake with its distinctive indigo and cyan hues. Blending her career accomplishments in sales, tourism, public service, longstanding enthusiasm for the Okanagan, passion for travel, and discovering new "things", along with a spectacular personality makes Gayle an exceptional tour guide. She loves sharing laid back days with friends discovering new wines, markets, shops, festivals, unique eateries and pubs.
"Our wine tour was extremely enjoyable, educational and the wine was amazing. Our excellent tour guide Gayle went above and beyond to make it a wonderful experience. We highly recommend this tour company." – John A. & Martina B
Teamwork is the ability to work together toward a common vision. The ability to direct individual accomplishment toward organizational objectives. It is the fuel that allows common people like us to attain uncommon results.