Kelowna Tours - High Spirits Tour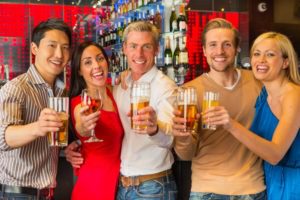 Kelowna High Spirits Tour – High Spirits is the name, Revelry is the game! You and your taste buds will be jumping on this flavourful guided tour where you'll enjoy: hand crafted premium ciders made from 100% local fruit, award-winning wines, exceptional and diverse craft beers, and a traditional and sustainable farm-to-glass craft distillery.
Searching Availability...
***Don't see a time that works for you? Please call or email to discuss custom options.
To the surprise and delight of old-school craft beer vets, a city known primarily for its wine is fast becoming a destination for beer drinkers.
Western Canada's oldest craft distillery, dating back to 2004. The distillery sprung from the idea of using 100% locally grown fruits and grains to make premium, world-class spirits just a tractor-ride away from the orchards and fields where the base ingredients were grown. BC's original harvest-to-flask distillery now offers a selection of more than 25 internationally awarded spirits ranging from BC's first Single Malt Whisky to Gins, Vodkas, Liqueurs, Fruit Brandies and even Aquavit and Absinthe.