SilverStar Wine & Spirits Tours
Amazing Winter Wine and Spirits Experiences!
Pick up daily at SilverStar Ski Resort
"When the mountains and vineyards are blanketed in snow, the Okanagan Valley becomes a fairy tale, cozy setting you won't find in wine country any other time of the year. The wine shops are uncrowded and winemakers often emerge from their cellars to pour wine and visit with their guests. Tasting rooms are cozier than usual with festive decorations and winter charm." -Shauna Merritt/Tourism Kelowna
If you're looking for a wonderful experience on a day off from skiing at SilverStar. Look no further. Cheers All-Inclusive Wine and Spirits Experiences depart daily from SilverStar. Get your friends and family together to experience a once in a lifetime tour to Kelowna, Vernon or Lake Country, enjoying some of the best wines, craft beers, and spirits in the world.
If you'd prefer a Wine Tour from another location please select it below.
"Excellent experience and value for the price! Our tour guide Michael was superb and really made it clear that he cared about us as people and also made it his personal mission that we had a great time."
-Mike A.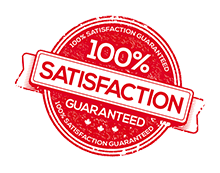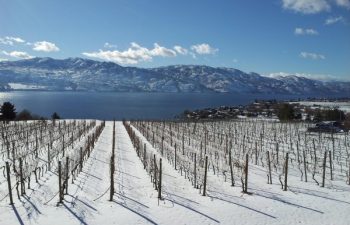 West Kelowna
4 wineries   ~7 hours   from $304
Experience an amazing tour of organic, rustic and charming boutique wineries, breathtaking views and pure liquid happiness.
*Includes Lunch, Gratuity, & GST.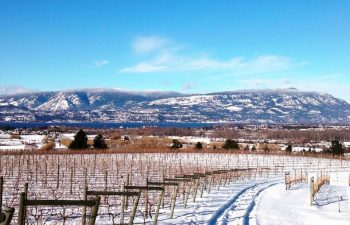 East Kelowna
4 wineries   ~7 hours   from $304

Award-winning wines from a 1922 packinghouse to luxurious modern estates, enjoy a spectrum of fantastic wine experiences.
*Includes Lunch, Gratuity, & GST.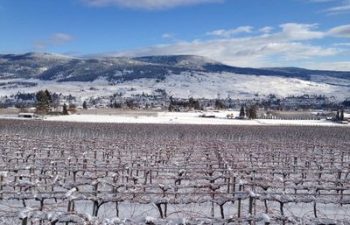 Lake Country
4 wineries   ~6 hours   from $274
Enjoy authentic encounters, spectacular views and award-winning wines on this fun, informative, and memorable "Scenic Sip" through Lake Country.
*Includes Lunch, Gratuity, & GST.
High Spirits
4 venues   ~5 hours   from $264
Experience the Okanagan's craft beer revolution, BX Cidery, fine wine at a Lake Country Vineyard and BC's first Single-Malt Whiskey on this guided tour that includes beer, cider, wine and spirits.
*Includes Lunch, Gratuity, & GST.
All-Inclusive Pricing!
Avowing "Customer Enthusiasm Is Our Obsession", Cheers! is pleased to feature All-Inclusive Pricing to prevent any awkwardness and safeguard the dignity of our guests – even the taxes and gratuities are included!
All tour prices are per person, in Canadian Dollars, and include the tax, tasting fees, tour fees, an upscale lunch right at a winery, guide gratuities and pick-up/drop-off from Big White Central Reservations. Exclusions apply where indicated.
Absolutely Exceeded My Expectations! "I was blown away with how easy and fun Reign and Allen made it"
Eric O'Sullivan – GM at Sherwood Park Chevrolet & Sherwood Buick GMC
"Most wineries in Kelowna, West Kelowna, and Lake Country are open year-round for tastings and tours. So if you are a local with visitors in town, or a traveller exploring the area, including the epic powder at Big White or SilverStar Ski Resorts, make sure you add winery tours into your winter calendars. You won't be disappointed." – Shauna Merritt/Tourism Kelowna
With over 270 wineries to choose from, it's no surprise that first-time visitors to the Okanagan are often overwhelmed by the number of wineries to visit. Always eager to help out a fellow wine lover, we've lined up a few favorite experiences to showcase the Okanagan's diverse terroir and to educate the public about wine and wine tasting in an unpretentious environment.
"Our wine tour was extremely enjoyable, educational and the wine was amazing. Our excellent tour guide Gayle went above and beyond to make it a wonderful experience. We highly recommend this tour company."
-John A. & Martina B
Corporate Tours  •  Private Tours  •  Custom Tours
Looking for a unique experience to do with friends, your employees, or customers? Mix and match to make something all your own. Private tours can be based on your own interests and wine preferences while corporate options can combine tours with other team buildings activities.