Wedding Transportation/Wedding Shuttle Service
Join over 400 other brides and grooms who trust Cheers Okanagan Tours with their wedding transportation each year.
"Amazing Wedding Shuttle & Wine Tour!"
"We had such an amazing experience with Allen. We hired him as a shuttle for our wedding and everyone raved about how personable and fun he was. He got all of our guests home safely and his prices were amazing. A month later, I joined a wine tour for a bachelorette party for a friend who I recommended Allen to and we had an absolute blast. He even brought home-made cheesecake for the group! I would highly recommend Allen and Cheers Okanagan Tours to anyone looking for a wine tour or wedding transportation. Thanks again Allen"
Countless, unseen details are often the only difference between mediocre and magnificent. At
Cheers!
 we sweat the small stuff.
Safe-Ride-Home – Getting everyone home safely to the ones they love.
The most popular Cheers! Okanagan Tours and Wedding Transportation service is the Safe-Ride-Home Wedding Shuttle. Typically beginning around 10 PM and going until 1 or 2 AM depending on the venue's closing time and proximity to the guest's accommodations.
In-Town Receptions – For reception venues in the city, a continuous, on-demand style wedding shuttle is typically best. Frequent departures allow for flexibility, therefore guests feel at ease and taken care of. As a rule, the mature and those with young children really appreciate the early shuttles while the remaining guests are pleased with the shuttles' availability as fatigue sets in.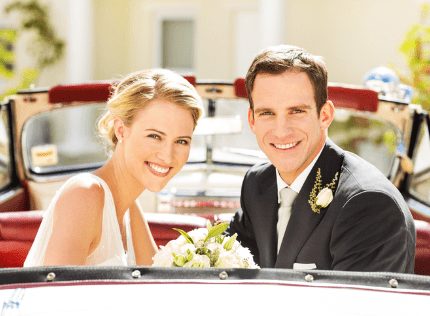 Out of Town Receptions – For reception venues outside of the city or more than 20 minutes drive from the primary accommodation area, a timed wedding shuttle with a fixed itinerary is best. The set schedule allows you and your guests to plan your evening while feeling confident there's a safe, clean, secure ride home from the remote location. Therefore you and your guests feel at ease and treated like royalty.
For in-town receptions, we highly recommended one 24-passenger coach for every 50 guests in attendance ensuring a seamless wedding transportation experience along with alleviating congestion at the end of the night.
Safe-Ride-There – Ensuring everyone stays together, arrives safely, and on time.
Daytime transportation services are available for first looks, photographs, shuttling guests to the venue, and more! Relieve the stress of driving and coordinating rides on your Big Day.
Other Wedding Transportation Ideas
Pre & Post-Wedding Golf Day
Pre & Post-Wedding Wine Tour
Bridal Party Transportation
Groomsmen Transportation
Guests Shuttle
Welcome Party
Rehearsal Dinner
Ceremony
Pictures
In-Between Ceremony and Reception Wine Tour
After-Party
Day-After Brunch
How to Book – We're here to help your Big Day go smoothly.
Let the team at Cheers! design and deliver a safe, clean, reliable, seamless transportation solution so all you have to focus on is enjoying yourself.  It is your day, after all.
To receive a quote, please download and fill out the Wedding Transportation Checklist. Once completed, please email it to our sales team at [email protected] and they will respond with a quote in a timely manner.
Bookings are confirmed once Cheers! receives a minimum 50% deposit. The remaining balance is due seven or more days before the event.
Accepted payment methods: Interac e-Transfer to [email protected] or VISA & MasterCard by telephone to 250-717-8452 from 08:00 – 22:00 PST.
*The on-site contact person is responsible for giving the drivers the "all clear" at the end of the night or authorizing additional services at each vehicle's specific hourly rate. The on-site contact person MUST be someone who will be at the reception to the end. (Typically the DJ, MC, venue contact, or a relative)
The Cheers! Guarantee – No Unwelcome Surprises. No Hidden Fees.
Honest, upfront, all-inclusive pricing so you know the REAL total. For example, a total of $2,400 includes the fare of $1,840 + fuel $205.71 + gratuity $240 + GST $114.29 = $2,400.
100% of our guests appreciate knowing the REAL cost. Our everyday prices are advertised on our website. We don't alter them to hijack wedding customers.
Our customers rave about us, refer us, and return for more. We'd like to get that kind of relationship started with you too.
Kelowna, West Kelowna, Lake Country, Vernon, Summerland, Penticton, Osoyoos, Oliver, Naramata, Similkameen
"Top-Notch Wedding Transportation"
"Amazing wedding transportation vendor in the Okanagan. My wife and I got married and we used Cheers Okanagan for Shuttles, Bride & Groom transport and wedding party transport. Hands down the most professional and had the best customer service by a landslide.
The driver (Lou) was exceptional and very flexible."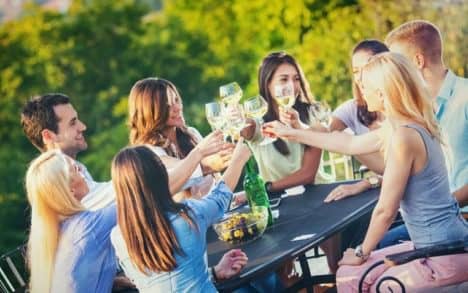 Refer Cheers! to your valued guests.
Cheers! Okanagan Tours is an award-winning local tour company engaged couples typically recommend to wedding guests, just like Brides®, Wedding Wire®, and theknot® suggests. Many guests will use the wedding as the motivation for a weekend getaway or an all-out vacation. Everyone appreciates a local referral. Just imagine your guests' feelings of appreciation for referring Cheers!  which vaulted from 124th position to second position on TripAdvisor® for tours and transportation in the Okanagan. Please consider listing Cheers!  on your wedding website or in a communiqué as your trusted local tour company.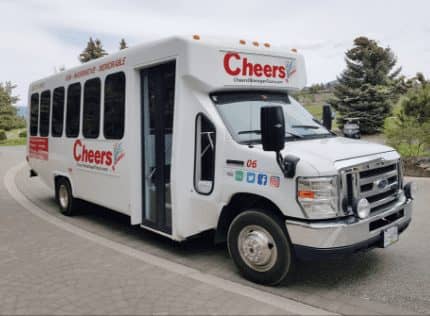 VIP Touring Coach – up to 24 passengers – from $180/hr

( Fare $117.31 + Fuel $33.62 + Gratuity $20.50 + GST $8.57 = $180)
Minimum booking of 3 hours.
Additional hours can be booked ahead of time or added the day of the event, pending availability.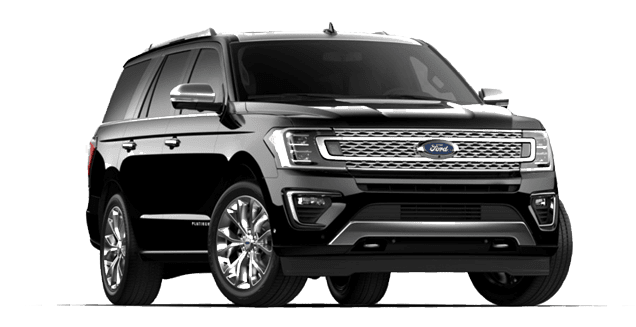 Full-Size SUV – up to 6 passengers – from $250/hr

(Fare $184.21 + Fuel $23.89 + Gratuity $30 + GST $11.90 = $250)
Minimum booking of 2 hours.
Additional hours can be booked ahead of time or added the day of the event, pending availability.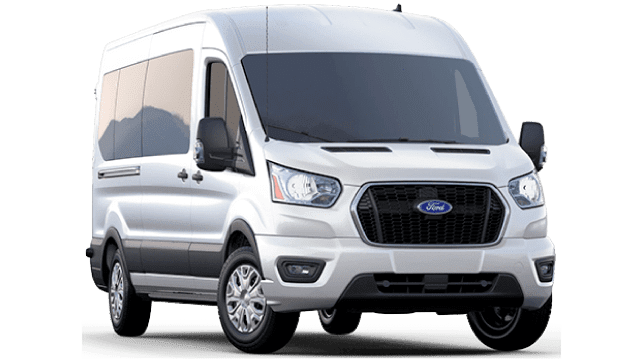 Standard Transit Van – up to 14 passengers – from $145/hr

(Fare $93.71 + Fuel $23.89 + Gratuity $20.50 + GST $6.90 = $145)
Minimum booking of 3 hours.
Additional hours can be booked ahead of time or added the day of the event, pending availability.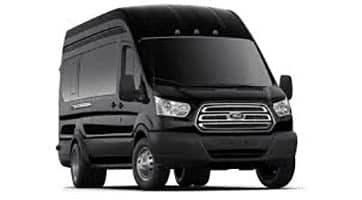 Executive Class Transit Van – up to 14 passengers – $285/hr

(Fare $214.54 + Fuel $23.89 + Gratuity $33 + GST $13.57 = $285)
Minimum booking of 3 hours.
Additional hours can be booked ahead of time or added the day of the event, pending availability.
6 passenger minivans and 56 passenger Highway Coaches are available upon request. Please contact the reservations team by phone at 250-717-8452 or email [email protected]. The team will be happy to assist you.
"We could not have asked for a better experience!"
"We booked Cheers for the transportation to and from our rehearsal dinner and after our wedding. They were amazing!
They were so accommodating and easy to work with. We highly recommend hiring Cheers for your wedding needs!
Thanks so much, Cheers!"
The Facts
All prices are inclusive of vehicle, driver, fuel, tax and a gratuity.
Prices are per hour and billed by the full hour.
Billing Hours start and end when the vehicle departs and returns to our Kelowna, Vernon or Osoyoos Depots*
Cheers reserves the right to substitute vehicles due to availability.
Vehicles may not be exactly as shown.
If the itinerary is not provided ahead of time, guests are responsible for providing it to the driver at the beginning of the service.
Section 76 of the British Columbia Liquor Control and Licensing Act prohibits open liquor to be readily accessible by the driver or passengers in a motor vehicle. Contravention carries a $230 fine and 100% confiscation.
Spills and excessive soiling are subject to a minimum $250 cleaning fee.
*In Kelowna, hours are calculated from our Kelowna Depot: 2491 Hwy 97 N to your accommodations/pickup. Capri/Kel Inn/Accent 9 min, Delta Grand/DT 12 min, EL/Manteo/Playa 15 min, Lake Country 20 min, The Cove 30min, La Casa 40 min.
*In Vernon, hours are calculated from our Vernon Depot: 4301 25 Avenue to your accommodations/pickup. Prestige Vernon Lodge 6 min, Strand Lakeside Resort 15 min, Lake Country 20 min, SilverStar 25 min, La Casa 40 min.
***In Penticton, hours are calculated from our Penticton Depot: 21 Lakeshore Dr. W to your accommodations/pickup.
*In Osoyoos, hours are calculated from our Osoyoos Depot: 9912 BC-3 to your accommodations/pickup.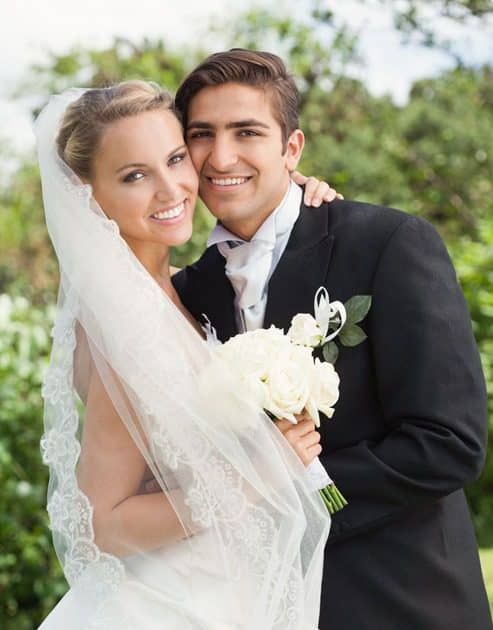 "Highly Recommended Service"
"We used Cheers for our wedding day transportation and used them for a safe ride home service after our reception.
Our driver Cal was incredible and was quick to lend a helping hand even when we were packing up at the end of the night.
The prices were reasonable and I would definitely recommend their service!"

Alyssa V.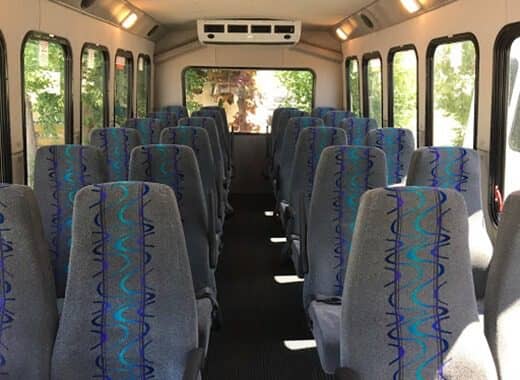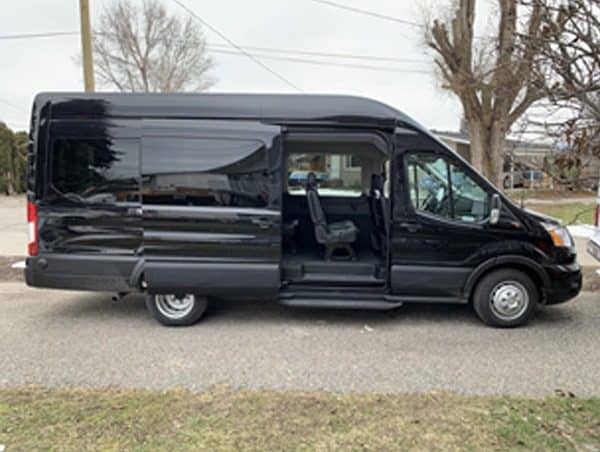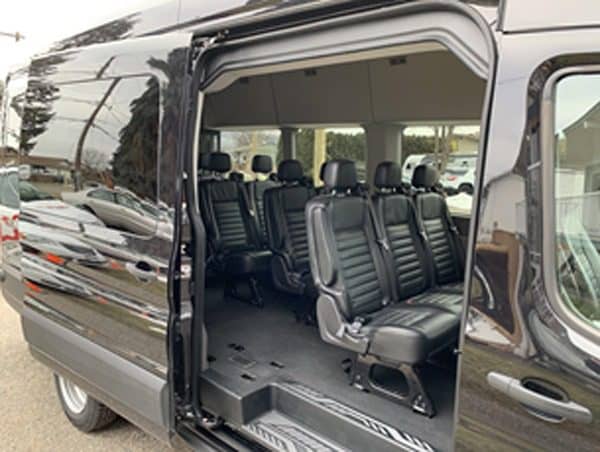 Wheel Chair Accessible Transportation
It is important to note that our Wheelchair Accessible Transportation services consists of providing a qualified driver, transportation and assistance on and off the Coach. We do not have the capacity to provide personal care or assistance while on tours. Please ensure that each individual who requires personal assistance throughout the tour is accompanied by a qualified care aid or personal support person.
Our 16 and 20 passenger Coaches are licensed and insured to provide accessible charter transportation services within the Province of British Columbia. The comfortable air conditioned Coaches are equipped with a wheelchair lift and 2 sets of tie downs. The Coaches are inspected and maintained regularly in accordance with BC Motor Carrier regulations. Seating on the buses can be configured to accommodate varying passenger loads (up to 22) depending on the number of passengers in wheelchairs.
Please contact us for further information on availability at 1-250-717-8452 or toll free at 1-855-717-8452 or if you prefer feel free to contact us via email at [email protected]