Oliver Wine Tour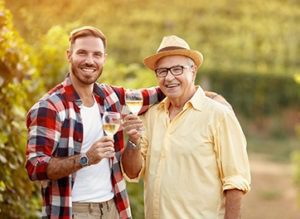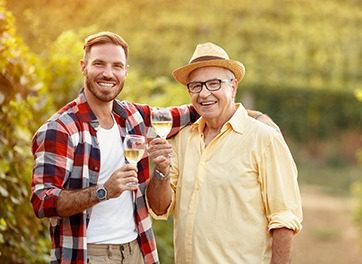 Oliver Wine Tour. Here, exceptional winemakers and vineyards produce some of the finest vintages in the country. Enjoy a truly fun, informative, and memorable tour as we explore this BC marvel.
Our certified guides ensure you are introduced to amazing people, enjoy authentic encounters, experience extra personal touches and carefully chosen little surprises.
Searching Availability...
***Don't see a time that works for you? Please call or email to discuss custom options.
With 39 wineries in Oliver Osoyoos Wine Country, choosing who to visit and how to explore can feel overwhelming. We're here to make it a little easier. And remember – the best trip is the one that leaves you wanting to come back for more, so there really are no wrong choices. We'll take you to our favorites!
A bit about the Oliver Region
To the north, basalt-faced McIntyre Bluff acts as a buffer and aids in creating a microclimate unique to the South Okanagan. It denotes the end of one geographic zone and beginning of another – McIntyre Bluff is the northernmost point of the Great Basin Desert.
As you pass the area, a subtle shift in the landscape is noticeable: darker antelope brush found in the south is slowly replaced by more grey/green sagebrush, and barren grasslands experience an increase of vegetation and shrubs.
To the south, Osoyoos Lake moderates temperatures and provides a water source for wildlife. Fed by the Okanagan River, Osoyoos Lake extends into Washington State and connects, eventually, to the Columbia River.
Ponderosa pine and Douglas fir are original to the area and cling to the sides of Anarchist Mountain, bordering the east. In the west, a slow climb up the Okanagan Range keeps the area in a rain shadow and helps maintain the region's desert-like climate.