SilverStar Airport Shuttle
Award-winning Independent Tour and Transportation Company delivering safe, clean, comfortable reliable shuttle service between the Kelowna Airport (YLW) and SilverStar Mountain Resort. 
Shuttles operate daily throughout the 2019/2020 ski/board season.
Upfront All-Inclusive Pricing. No Unwelcome Surprises. No Hidden Fees
Guests
One-way Fare
Total
Return Fare
Total
1 guest:

$92.60

per person
$92.60
$123.45 per person
$123.45
One Way Fare: $76.69 base fare + $11.50 gratuity + $4.41 tax = $92.60
Return Fare: $102.23 base fare + $15.33 gratuity + $5.89 tax = $123.45
All prices are in Canadian dollars. 
Private one-way shuttle from YLW to SilverStar is $795 all-in. Click Here to Book
Private one-way shuttle from SilverStar to YLW is $795 all-in. Click Here to Book
Private return shuttles available for $1,495 all-in. Click Here to Book
Private Luxury SUV one-way transportation from YLW to SilverStar is $795 all-in. Click Here to Book
Private Luxury SUV one-way transportation from SilverStar to YLW is $595 all-in. Click Here to Book
Private Luxury SUV return transportation available for $1395 all-in. Click Here to Book
*Private is defined as your group only. SUVs hold up to 6 passengers.
Luggage allowance: 1 carry-on, 1 suitcase and 1 set of ski or board equipment per person 
If your group is going to or from the hill on multiple days please send us an email and we will assist you personally. 
Minimum 24 Hour advance booking is required.
Pet Friendly
For more information, please call +1-250-717-8452 08:00 – 22:00 PST or email [email protected] 
Sights to experience on the way to SilverStar.
We will exit the Airport and turn North up Hwy 97, where you will have spectacular views off the left side of the shuttle.
In just a couple minutes, the first view is that of Ellison Lake (AKA Duck Lake).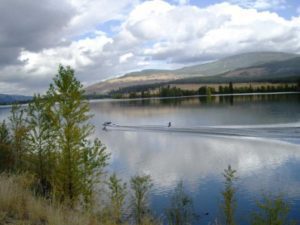 Ellison Lake is a popular Large Mouth Bass fishing lake in the winter and spring months.
Highway 97 / Route 97
The SilverStar Airport Shuttle will take you North, up Highway 97 which is the longest continuously numbered route in BC, (and the longest provincial highway in any province), running 2,081 km (1,293 mi) from the Canada–United States border near Osoyoos in the south to the British Columbia/Yukon boundary in the north at Watson Lake, Yukon. The route takes its number from U.S. Route 97, with which it connects at the international border.
Wood Lake
A lake in a chain of five major lakes which occupies portions of the Okanagan Valley The lakes of the Okanagan Valley were formed about 8900 years ago. Wood Lake is immediately south of Kalamalka Lake and in 1908 was connected to it by a dredged channel (the Oyama canal). Situated between Oyama and Winfield, it has a solid reputation for rainbow trout fishing. The lake is named after Tom Wood, who settled on the south end of the lake around 1860.
The dry climate and suitable soil has encouraged development of a substantial tree fruit industry around the lake and throughout the valley. The upper watershed is heavily forested and has been logged for several decades. The lower elevation of the watershed is described as a Ponderosa pine/bunchgrass area.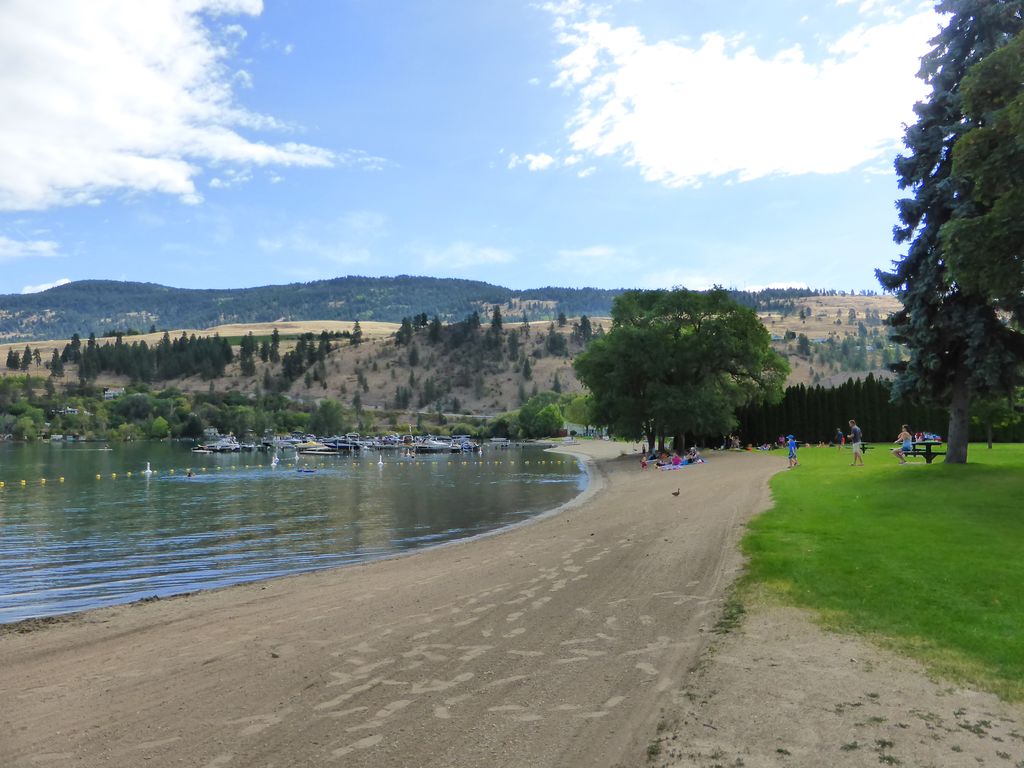 Kalamalka Lake
This large lake is approximately 4 kilometres (2.5 mi) south of Vernon. It's named for the Okanagan Indian chief who occupied its northern shores.
At different times of the year the colour of the lake can range from cyan to indigo, in different spots at the same time, earning the lake the moniker "lake of a thousand colors", and landing it at #3 Most Beautiful Lakes in the world by National Geographic. The colour of the water is derived from light scattering, caused by the precipitation of calcite(CaCO3).
The lake is popular for beach goers, water sports entusiasts and is also world famous for Kokanee Salmon Fishing.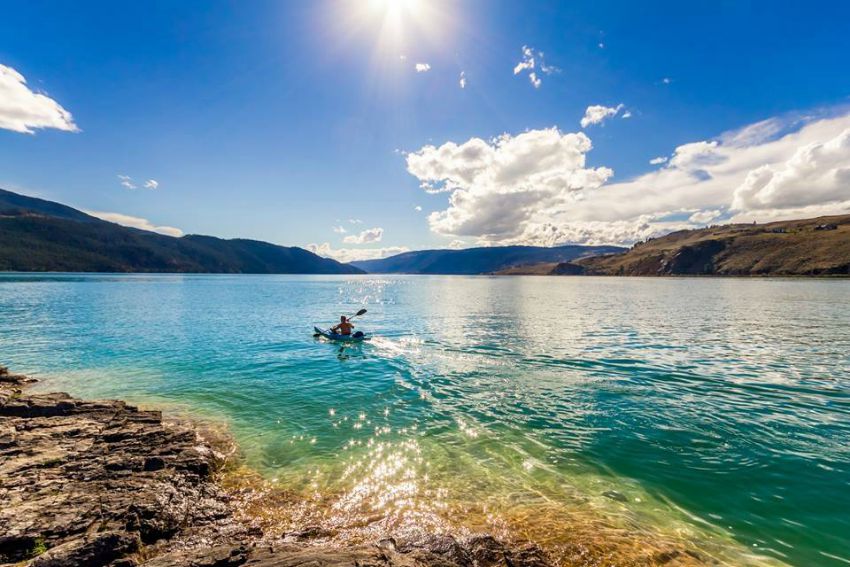 SilverStar
40 minutes from the airport, we'll arrive at our grocery stop in Vernon, then head South on 48th Avenue/SilverStar Road. 20 minutes later, we're here.
Welcome to SilverStar Resort.