Oliver
Osoyoos
Okanagan Falls
Similkameen Valley
Welcome to the Wine Capital of Canada.
Our only dry desert and British Columbia's
hidden gem wine region.
Join over 75,000 other guests and
Tour Differently
Cheers! Okanagan Tours delivers Modest, Classic, and Premium touring experiences from Oliver and Osoyoos to:
Okanagan Falls
Oliver's Golden Mile
Oliver's Black Sage Bench
For multi-day, customized, and other tour destinations along our 220 kilometre Okanagan Valley, please consult the additional offerings on our website or, simply contact us at 250-717-8452 or [email protected] . Our experiences team are shamelessly obsessed with guest enthusiasm and welcome the privilege of helping you.
"Fun wine tour!"
"This was our first wine tour with a guide, and we had a great experience!
Our guide, Michael, was very knowledgeable and made it a fun experience for my husband and me.
The service we received was awesome, and we walked away from a fun afternoon with some new knowledge and yummy wine!"
Roxanne and Everett N. Salmon Arm, BC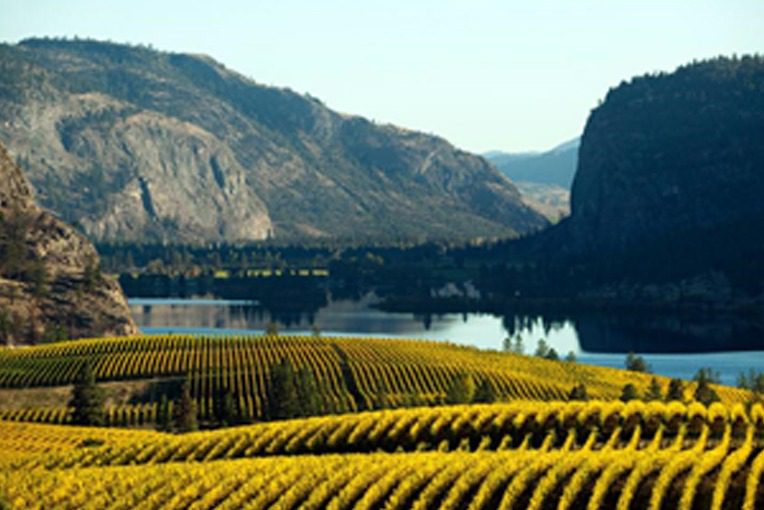 Oliver – Golden Mile & Black Sage Bench
4 wineries   ~4 hours   from $224
6 wineries   ~6 hours   from $274

Two sub-appellations are a mere stone's throw from each other but worlds apart in soil, climate, and sunlight hours. The result is remarkably different styles of wines.
*Includes Lunch, Gratuity, and GST.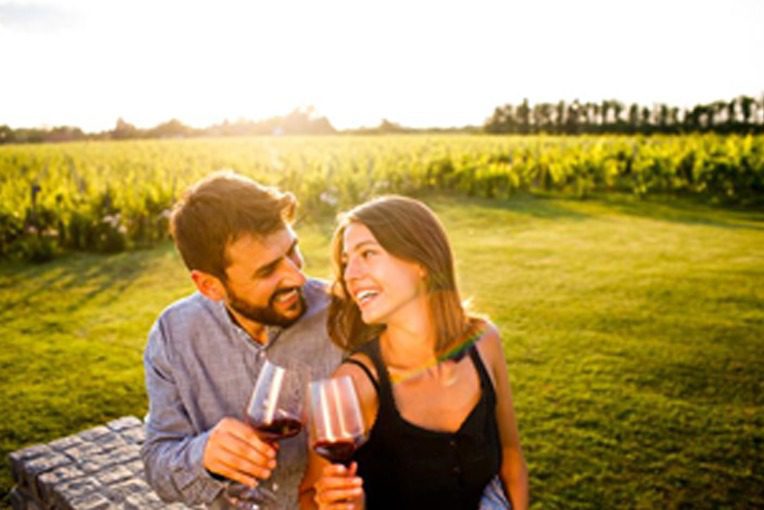 Osoyoos
4 wineries   ~4 hours   from $224
6 wineries   ~6 hours   from $274

Officially Canada's hottest spot and only dry desert, this is red wine country. The grapes that are grown here allow for the deepest and boldest red wines.
*Includes Lunch, Gratuity, and GST.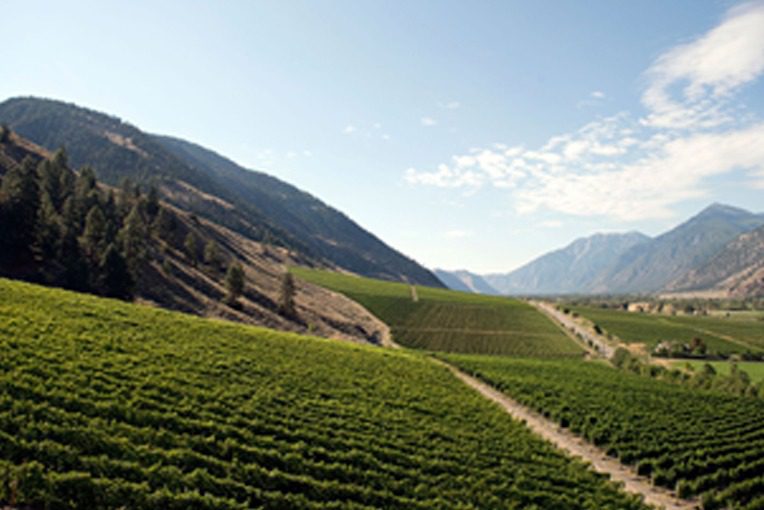 Similkameen Valley – Cawston & Keremeos
4 wineries   ~5 hours   from $244

The Similkameen is known for being rustic, rugged and real. The beauty of the valley, the strong agricultural backbone and the genuine people make the Similkameen a special, one-of-a-kind place.
*Includes Lunch, Gratuity, and GST.
"They set the bar!"
"We LOVED our tour and the beautiful wineries we were taken to. We totally scored with our incredibly knowledgeable and hilarious guide Allen. He is a cornucopia of awesomeness!"
Scott & Wendy K. Bow Island, AB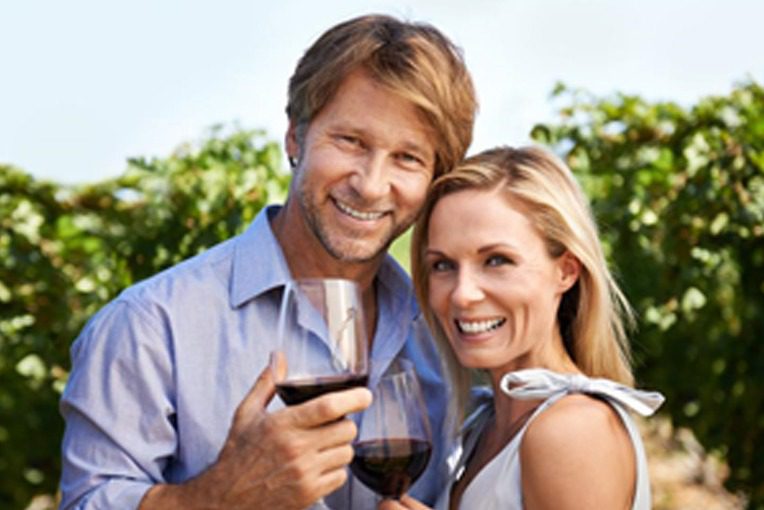 Okanagan Falls
4 wineries   ~5 hours   from $244

Officially recognized as a sub-appellation, and distinct wine-producing area in 2018, Okanagan Falls is situated in the narrowest part of the Okanagan Valley and features some of the highest elevation vineyards in the region.
*Includes Lunch, Gratuity, and GST.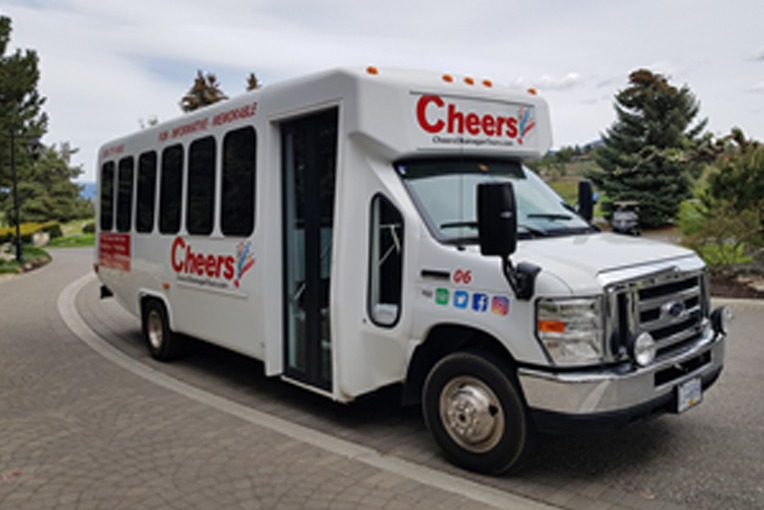 Do-It-Yourself Tour
Private Chauffeur and Vehicle From $125/hr

A touring option designed for those who prefer to direct their own tour. You set the pace and itinerary and Cheers! handles the driving. We make sure everyone arrives safely and comfortably at each destination.
"Terrific People, Fantastic Wines, Great Memories!"
"We had an excellent tour guide. Cal was truly only concerned that we had an excellent experience and enjoyed ourselves.
He was knowledgeable and shared some great stories. Thank you Cheers and Cal for such great service
and making this tour so memorable."
Robert & Linda S. San Francisco, CA
Cheers! Okanagan Tours proudly delivers award-winning tours throughout the entire Okanagan Valley.
If you'd like a tour to Naramata, Summerland, West Kelowna, East Kelowna, Lake Country or explore custom and multi-day options, please contact our office by phone at 250-717-8452 or by email at [email protected]. The guest experience team will be happy to assist you in crafting your once-in-a-lifetime touring experience.
About the wineries we visit…
Along our 220 kilometre long Okanagan Valley and west into The Similkameen, we grow more than 80 grape varietals in over 900 vineyards. Home to a mixture of approximately 300 large and small wineries dispersed over 9 sub-appellations exhibiting in excess of 24 soil types, Cheers Okanagan Tours proudly delivers an array of modest, classic, and premium top-tier wine tours.
In the vineyard, it's all about the soil. Understanding the soil and what certain grapes require from the soil to become remarkable is fundamental. The soil PH (acidic to alkaline), texture (clay, silt, sand, gravel), soil origin, mineral and organic content of the soil all play a role and define the character of the grapes growing from it.
Our knowledgeable professional guides supply an accurate picture of the variety of wine styles produced in each region on every tour, while simultaneously favouring wineries and winemakers who deliver exemplary experiences our guests rave about. Typically, these tend to be the smaller, harder-to-find, hidden-gem, family-run wineries without vast advertising budgets. In general, authentic grape farmers, nearly inseparable from the soil and plants, creating phenomenal award-winning wines with love.
From time-to-time, some people prefer to go to the big winery because they recognize the brand and may have purchased the wine at home, or their interest is in the view, landscaping, or architecture.
From hard-to-find hidden-gem wineries to huge commercial ventures or to a beautiful blend, our goal is to deliver once-in-a-lifetime type experiences to each and every guest.