"Terrific People, Fantastic Wines, Great Memories!"
"Our exceptional tour guide Cal was truly only concerned that we had an excellent experience and enjoyed ourselves.
He was very knowledgeable and a great storyteller. Thank you Cheers and Cal
for such great service and making this tour so memorable and fun."
Rob & Linda, San Francisco, CA
Okanagan Beach Club

Shuttle and Wine Tour
Get to and from the Okanagan's only licensed beach bar safely, comfortably, and conveniently with Cheers! Okanagan Tours.
Enjoy generously sized tacos, ice cold beverages, and warm sand between your toes at the beachfront OBC Tiki Bar and the OBC Taco Bar.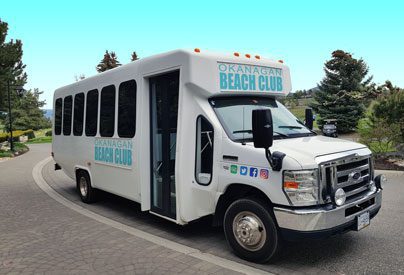 Door-To-Door Shuttle to & from OBC
Pick-up and drop-off right from your door to and from Okanagan Beach Club. Book early for best availability. Drinks and tacos on the beach await!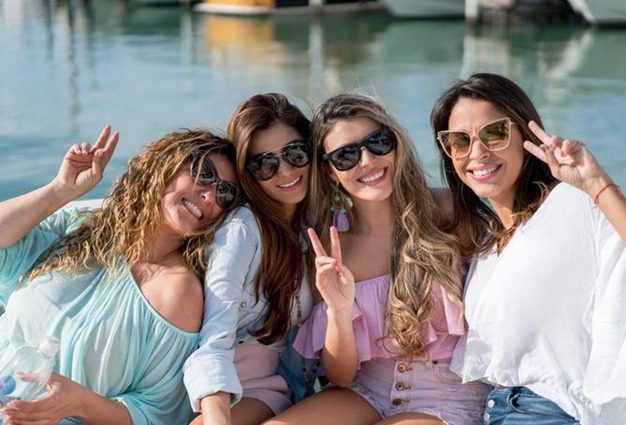 Scheduled Shuttle – FRI, SAT, SUN
Downtown Kelowna to & from OBC
With 3 convenient locations and pick-up times all day there's nothing standing between you and some delicious tacos.  Available Fri, Sat & Sun.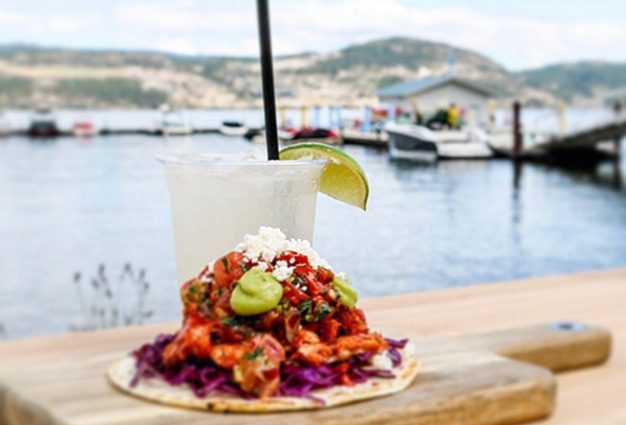 Wine Tour & Beach Club Blend
Get ready for a day of fun and adventure! Enjoy 2 wineries on the way to Okanagan Beach Club for tacos and margaritas. The hot sand awaits!
Custom transportation options and boat charters are available to and from Okanagan Beach Club.
Please contact our reservations team at [email protected] or 250-717-8452 and the team will be happy to assist you.
What to Bring:
Swimwear & Towel
A hat, Sunnies & Sunscreen
Flippy floppies
A camera or other memory capturing device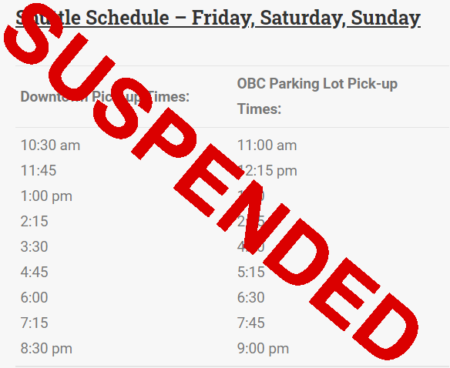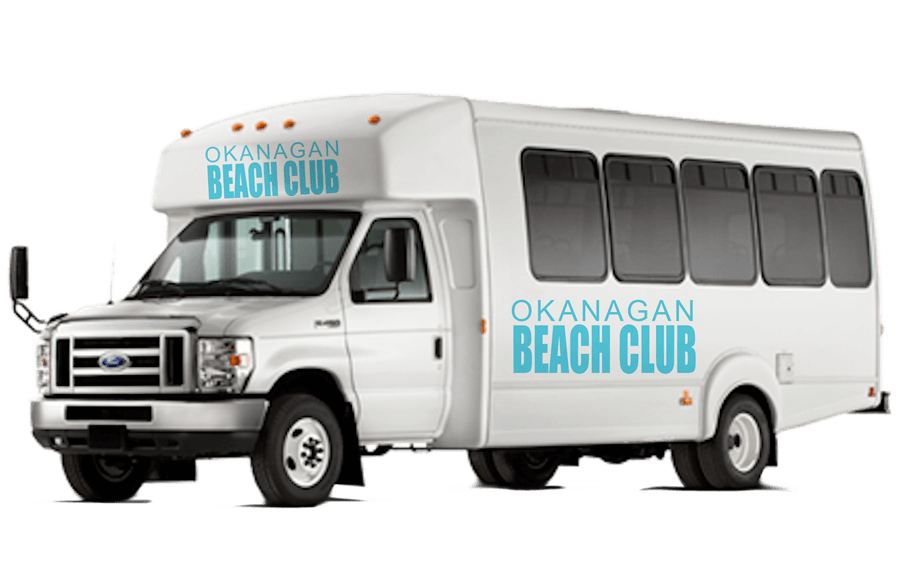 Pick-up Locations:
1. Sunset Drive (Waterscapes, One Water Street, Discovery Bay)
2. The Royal Kelowna (Delta Grand North Lobby)
3. Tourism Kelowna (Behind Kelly O's)
All transportation is subject to availability
PRIVATE SUVs, VANs, and VIP Touring Coaches are also available. Learn More.