Lake Country Wineries – The story of Ex Nihilo is one of lifelong friendship and an enduring passion to grow and create, shared by owners Jeff and Decoa Harder. The origin of our winery is tied to a sculpture that inspired its name, was the catalyst for its creation and epitomises its emergence as a premier, award-winning Okanagan Valley wine producer.
Ex Nihilo bears the name of Frederick Hart's sculpture that adorns the western façade of the Washington National Cathedral in Washington, DC. The sculpture depicts figures emerging from chaos, the name translating to "Out of Nothing". There are castings and fragments of the original in San Francisco and that is where our owners, Jeff and Decoa, first saw and fell in love with the beautiful work on a trip to visit family in Napa.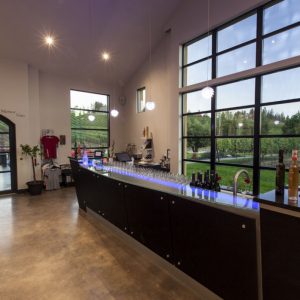 It was clear to them that Ex Nihilo encapsulated their own desire to fulfill a destiny within the wine industry. The respective, successful careers of Jeff & Decoa had led them from their wine passion but would never keep them. Combined with consulting winemaker Dr. Alan Marks they had the hunger, nous and expertise to fulfill their vision. They simply needed the right place.
Planning continued for four years and, more than once, Ex Nihilo seemed a dream too far… until a moment in August of 2003 that truly came from nothing. On an impulse, Decoa led Jeff north from their home of Kelowna, scouting the terrain that supports farms and vineyards assembled along the length of the pristine Lake Okanagan. Past Carrs Landing and back again, tracing and retracing their steps, seeking opportunity and fulfillment.
There, on a Camp Road they saw a hand painted for sale sign that held the promise of a lifetime. Within months Jeff & Decoa had their place; a 10-acre farm which would become Ex Nihilo Vineyards.
To this day Ex Nihilo is about more than what is grown and made; it is about a sense of place that encapsulates how everyone involved experiences, understands and identifies with the winery. Now living on the vineyard and intrinsically associated with its evolution as a premium producer of wine, Jeff & Decoa are fulfilling a lifelong dream.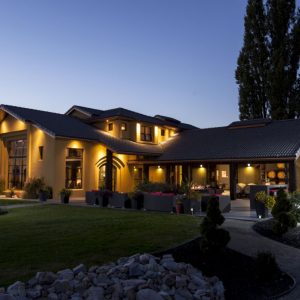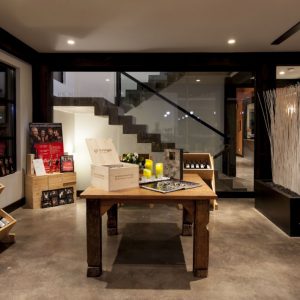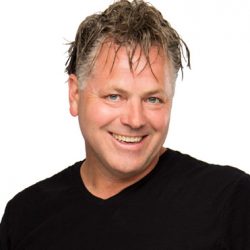 Jeff and his wife Decoa, along with their partner Jay Paulson, founded Ex Nihilo Vineyards (meaning "Out of Nothing"), a boutique style winery located in the Okanagan Valley.
A raconteur with a vision, Jeff's career in the wine and spirits business spans over 19 years where he founded and developed the Rock Creek Draft Cider with Big Rock Brewery and branded wine with rock royalty, The Rolling Stones. He has also worked within the entertainment industry in other celebrity branding opportunities. With a focus on everything, this explorer will continue to steer this world class brand as he likes to control the sails … and the wind.
Jeff's moto: I make things happen from out of nothing and sometimes it's Chaos.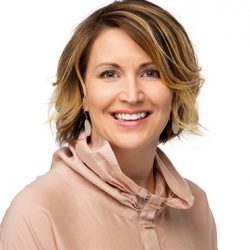 DECOA HARDER
THE ESSENCE OF DECOA
As a child growing up in Alberta, Decoa's family often vacationed in the beautiful Okanagan. In 1993, Decoa relocated to the Okanagan permanently where she accepted a position with Big White Ski Resort as a coach and ski instructor. In 1996, Decoa graduated as a Business Marketing Major from the Okanagan University College. Since that time, she has held successful sales and marketing positions at
Vincor International, Quails' Gate Estate Winery, Mt. Boucherie Estate Winery, Hainle Vineyards and Pacific Wine and Spirits International. As CFO, Decoa works with her talented team to manage the daily winery operations and keep up with Jeff's marketing and sales initiatives.
Content and Images borrowed admiringly from https://exnihilovineyards.com