Free Wedding Budget Worksheet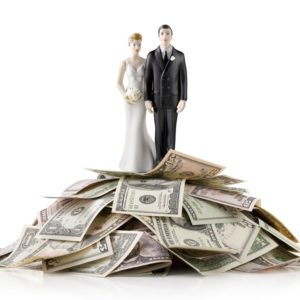 Download your free Wedding Budget Worksheet below.
Budgeting your Wedding Properly will Prevent Costly Surprises.
For most couples, a wedding is the first time you'll ever have to think about planning a huge event, let alone creating a wedding budget. That means lots of people start planning a similar way. First you think about the wedding you want. Then you think about how much you're comfortable spending. And then you hope really hard that the two concepts match up. The problem is, it's almost impossible to know how much the event you're envisioning is going to cost until you start getting into the nitty-gritty of planning. Which is how you end up reading things on wedding sites that start with, "We set a budget of $5,000 but once we started actually planning, that number quickly tripled."
The media would like us to think that these couples just got caught up in the expectations of the wedding industry and spent $10,000 on crystal vases. (Silly them. You would know better.) In reality? The culprit was that they thought chair rentals cost $1 when they really cost $2. Or they found out their dad would be heartbroken if they only served sandwiches. Then it turns out that the only wedding photographers in their area who didn't call them "sweetie" during the initial meeting charged $3,000 instead of the $2,500 they were hoping to spend, and not being talked down to felt like it was worth finding an extra $500 in the budget. Next thing they knew, the combined total of those surprises was $5,000 and rising.
So lets make sure and help you budget your wedding so there are no surprises.
Download your free interactive worksheet, from the Financial Consumer Agency of Canada, here: wedding_budget_interactive_worksheet