Tristan Ranger, 18 – West Kelowna
As a younger boy, Tristan spent a lot of time in Children's Hospital. Cops for Kids provided extensive assistance as his mom had to juggle responsibilities at home plus be there with her son through countless treatments. While a very sick child, Tristan was inspired to become a doctor. Today, he's in his second year of university at UBCO on his way to becoming a doctor so he can help sick children too.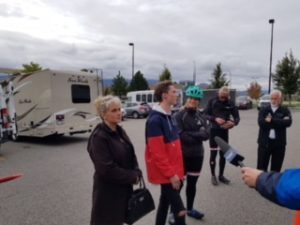 Torrential downpour and near freezing temperatures as we arrive into Castlegar don't deter the team as they ride for a worthy cause.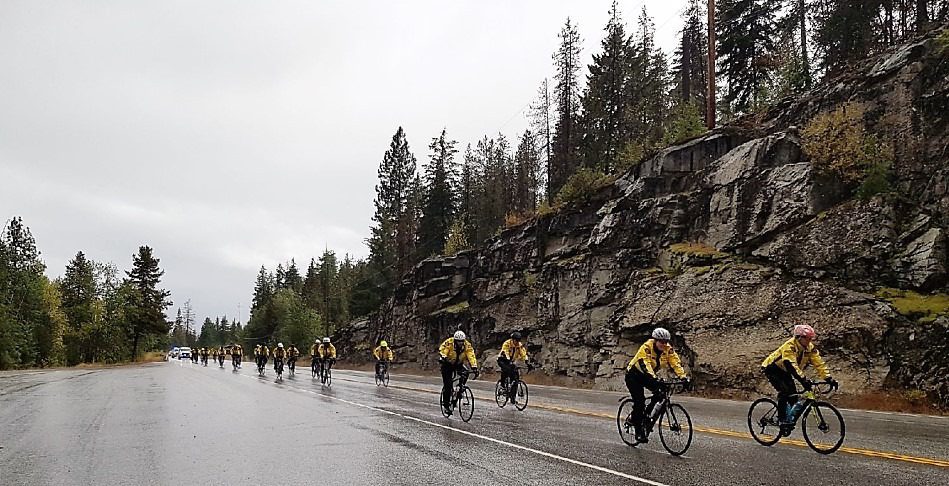 Sammy the Safety bear cuddles Cops For Kids, 6-time rider Sheriff, Mike K. at the Cops For Kids, Jail and Bail at Tammarrack Mall in Cranbrook, BC. Locals contributed over $14,000.00.